Our Sunday and weekly prayer services are geared toward worshippers of all ages. Coming together as a community strengthens and guides us in our daily life. Our congregation is always waiting with open hearts for those who wish to join us.
Fellowship is the key to all we do at L.E.A.F. We offer a number of different services to ensure you can always worship with the community. Our schedule includes Worship, Prayer, Bible study, and more. Learn more and plan your visit.
Our church is more than just Sunday prayers. There's a whole lot happening with our community throughout the week. We hold frequent gatherings and events, with special get togethers for families, kids and new members.
We are uncovering the writing of the beloved Disciple of Christ, John. For those who cannot attend in person, please join us online via Zoom.
​
We go live every Sunday at 4 PM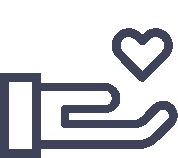 "Whoever is generous to the poor lends to the lord, and he will repay him for his deed."